XBeta Website Design Project
XBeta specializes in providing quality data analysis for businesses. Plasmalife created Xbeta's brand identity as well as their website. We also created a short movie in the style of a 1930's newsreel to describe their services. You can view the Xbeta movie in our Motion gallery here.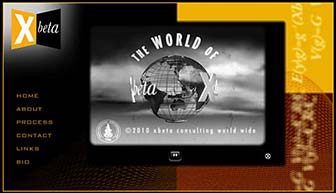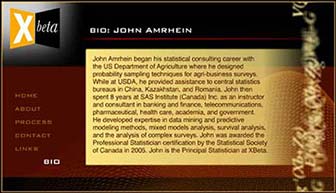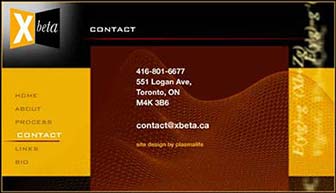 You can view the XBeta Flash website on your computer here.
Logo design, web design, 3D modeling and animation